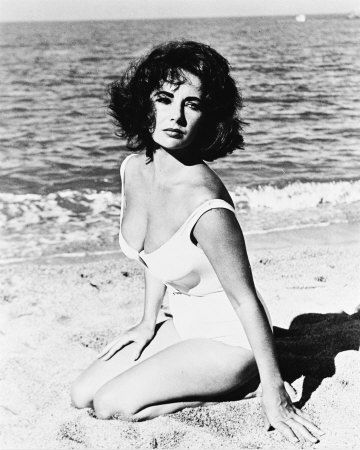 Elizabeth Taylor has passed away.
In addition to a famous and much-celebrated movie star, she was an HIV/AIDS activist and ally to the LGBT community who helped a lot of poor people of color.
Having been born in the '80′s, I didn't live through the period that most would call "the height of her career", so although I was sad to hear of her death, as I would be to hear of the death of any beloved public figure, I didn't really think too much of it beyond that.
However, I haven't been able to help but notice that since her passing two days ago, many have been inspired to write long and detailed descriptions of her beauty, both real and perceived. And this I find the discussions around this really fascinating, as someone who lives in a world where beauty norms are still eternally present, but perhaps they've shifted a bit.
I find myself wondering: What did it mean for Elizabeth Taylor to be known as the most beautiful woman in the world? How did it feel to grow old in the public eye, having had that title so pretty much clinched for years and years?
In particular, I was struck by one quote that appeared in the New York Times obituary. In response to claims that Liz Taylor, his then-wife, was the most beautiful woman in the world, Richard Burton had something to say:
One prominent and perhaps surprising dissenter about her looks was Richard Burton, who was twice her husband. The notion of his wife as "the most beautiful woman in the world is absolute nonsense," he said. "She has wonderful eyes," he added, "but she has a double chin and an overdeveloped chest, and she's rather short in the leg."
[Emphasis mine.]
And this really struck me for some reason. How unsurprised I was to hear that a famous movie star married one of the few people who would confidently point to her physical flaws. It seems like even for the woman who by most accounts fulfills and surpasses the most rigid standards of beauty, it is not enough.