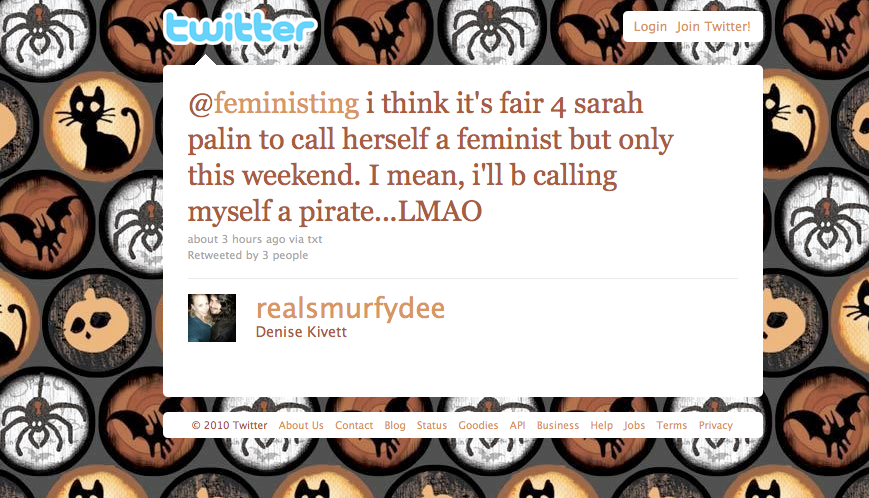 This tweet has been a favorite today. (via)
California Gubernatorial Candidate Meg Whitman admits that she would have her undocumented housekeeper deported to win the election. It's hypocritical and heartless.
Lambda Literary has a round-up of ten LGBT books for teens that tackle the topics of bullying and suicide.
Campus Progress reports on a study of college sex columnists.
Some good news: Three months into the Arizona anti-immigrant law, there have been no arrests. The bad news: there has been a lot of fear, intimidation, anti-immigrant sentiment and many immigrants have left the state altogether.