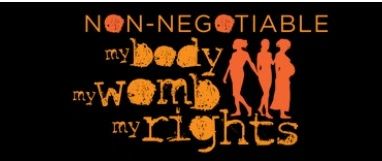 This week, a new report found that "virtual elimination" of mother-to-child transmission of HIV in sub-Saharan African is possible by 2015.

The report cited two main factors in achieving this exciting health milestone: "significant progress" in increasing HIV-testing among pregnant mothers in the region, and more antiretroviral drugs that are therefore being administered to HIV-positive women to prevent transmission to their children.
This is great progress, and I'm thrilled with the news that fewer and fewer children are being born into this world already infected with a lifelong virus that would threaten their health and quality of life.
In the wake of the report's findings, I also feel it's important to call attention to the pervasive rights violations HIV-positive women still face. The global health community should care about the health and rights of HIV-positive woman period, not solely in their capacities as mothers and potential transmitters of the virus.
Unfortunately, this is not always the case, as evidenced by several common rights violations: forced sterilization of HIV-positive women, and denial of access to life-saving medications.
The International Community of Women Living with HIV/AIDS and Namibia Women's Health Network, for example, have documented the forced sterilization of HIV-positive women in Namibia since 2007. You can visit the website of their campaign against the practice to learn more about the historical forced sterilization of HIV positive women in Africa, to hear stories and testimonials from women who have had their rights violated, and to sign a petition demanding that the Ministry of Health in Namibia address this blatant rights violation.
And, too often, HIV-positive women are only given life-saving medication during pregnancy, suggesting that their health matters only in the context of the health of their child.
Which makes me ask: "Aint I a woman?" HIV-positive women deserve health care and rights, regardless of their pregnancy status. Reduced mother-to-child transmission rates are good news, but there is more to be done to ensure that all HIV-positive women, not just mothers, get the care and rights they need and deserve.