Hey y'all – we're going to be launching the new site in the middle of next week (yay!) and wanted to give you an important heads up.
If you are already registered at Feministing, when you login to the new site (through our super awesome My Feministing pictured below), your old password will not work.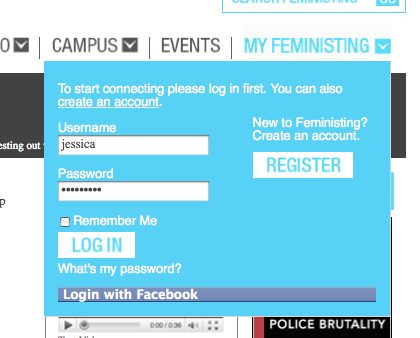 You will need to reset your password by clicking on the "What's My Password" button. New members can register normally. We'll be reminding you of this throughout the transition, but consider this your first heads up!
Now for your sneak peek…after the jump you can see an example of what a new profile page will look like. In this case, it's my profile, and you can see my My Feministing feed. Fun!