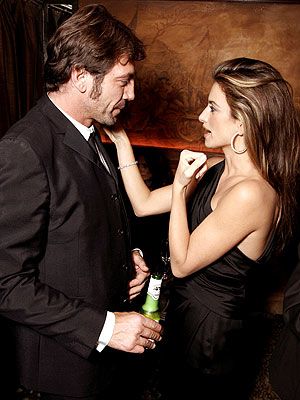 This is not particularly relevant, except for the fact that I love both of these people and think they are a hot couple. Penelope Cruz and Javier Bardem just got married.
Another celebrity marriage: Bristol Palin and Levi Johnston. Anyone smell a Palin 2012 media ploy?
A judge in Nebraska has blocked a new law requiring women seeking abortions to get mental health screenings.
The charges were dropped today against the Don't Ask Don't Tell protesters Lt. Dan Choi and Capt. Jim Pietrangelo II.
A list of 1300 latino names and identifying information was leaked by a group calling themselves "Concerned Citizens of America." The list was sent to media and ICE officials.