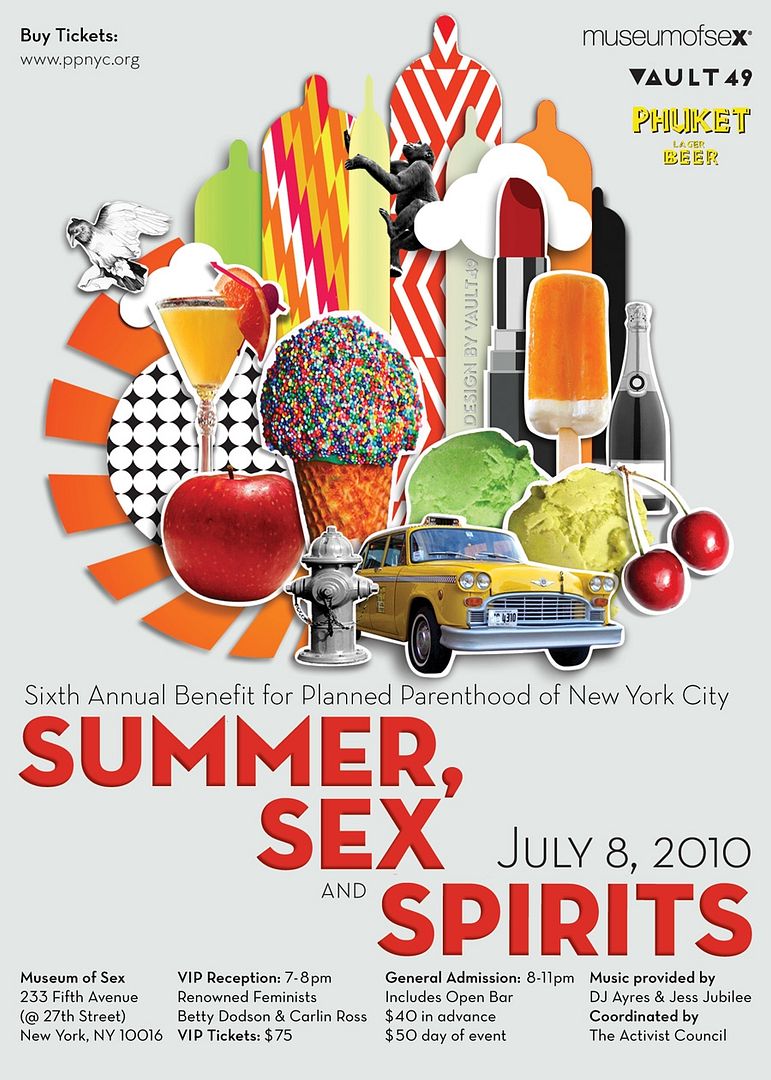 Not to mention create an awesome and sort of hilarious flyer…monkeys climbing up condoms. I love it!
So last year we held a free ticket giveaway to Planned Parenthood of New York City's annual Sex, Summer and Spirits event — an incredible party for a great cause, delicious drinks and fabulous company. We wanted to extend our support and do the same for their event this year, to be held next week at the Museum of Sex.
So put on your thinking caps, New Yorkers: The first person to email me the correct answer to this question gets a free ticket to the event!
By age 25, what percent of sexually active people will have contracted a sexually transmitted disease in their lifetime?
A. 50%
B. 40%
C. 25%
We'll announce the winner shortly! Congratulations to reader Spencer for getting the correct answer, which is D. 50%. If you happened to miss the trivia, think about supporting PPNYC and enjoy the party anyway; it's not to be missed! Buy tickets here.