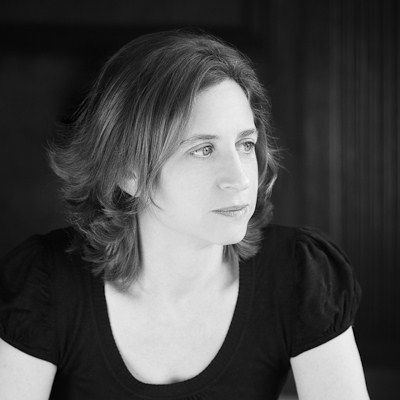 Sharon Lerner is the author of the new book The War on Moms: On Life in a Family-Unfriendly Nation, about the challenges facing middle-class mothers in America today. Lerner believes that motherhood is so difficult in the US because despite our talk about the importance of families, mothers and children, we don't put our money, or our policies, where our mouths are. Lerner writes about the lack of affordable childcare, the need for paid parental leave and flexible work options and the emotional and economic burden of two conflicting needs: Raising your children, and earning enough money to support them.
Lerner, a mother of two herself, has been writing about women's issues for over a decade, and has been published in the New York Times, Ms. and the Nation. Most recently, she wrote for Slate about a class action suit against pharma giant Novartis, in which the company was found guilty of systemic gender discrimination. The women in question, who were denied promotions and wages because of their gender (and in some instances because they were pregnant), were awarded $250 million in damages, the biggest award of its kind in US history. Most outrageous of all, Novartis has been on Working Mother magazine's list of the top 100 companies to work for for every year for the last decade. But the list, which is put together using only self-reporting from companies and with no input from employees, clearly doesn't reflect the ugly reality for women working at Novartis.
The War on Moms is out in bookstores everywhere, and you can read excerpts on her website.
And now, without further ado, the Feministing Five, with Sharon Lerner.
Chloe Angyal: How did you come to decide to write The War on Moms?
Sharon Lerner: I decided to write the book because I was really sick of the fact that most of the books about motherhood were about elite, professional women and didn't mention anyone else. I wanted to write about everybody else. The issues that we read about typically questions like "should you leave your partner job at a law firm or should you have a nanny at home with your children because you can afford to do so?" and those are options that are available to very few women. Most women have nothing like that, so I wanted to write about everyone else. Women who can't afford decent childcare or can't afford to stay home if they want to, certainly not without a huge financial toll. I also found that most working women don't get to stay home for even twelve weeks after they have a baby, even though they want to – they can't afford to. It's really about not being able to spend enough time with your children and/or not being able to afford decent care when you're working.
CA: Who is your favorite fictional heroine, and who are your heroines in real life?
SL: My favorite books are all a little bleak, when I think about it. A Fine Balance by Mistry is one of my favorites, so perhaps Dina Dalal, the central woman in it who doesn't marry and winds up working as a seamstress, or maybe Anna Karenina.
Right now I would say my real life heroines are the people fighting for the stuff I write about, because I only write about it. Joan Williams is this fantastic lawyer who has spearheaded all this great work on family responsibility discrimination, which is one of the things I write about in the book. It's taking on, legally, and suing employers who discriminate against employees who have to take care of other people. Most of the time that's women – mothers, people caring for elderly parents, people who get pregnant on the job and get fired after getting pregnant.
CA: What recent news story made you want to scream?
SL: The Novartis story. It didn't make me want to scream, but it made me want to write really fast about it. Because it's horrendous. The kind of sexism involved in that case, that story could have happened forty years ago, and it feels like we're exactly where we were. But what's changed now is that we have people like Joan Williams taking them on now, so that's encouraging. But I found it very discouraging that they were on the list of 100 best companies to work for from Working Mother magazine.
CA: What, in your opinion, is the greatest challenge facing feminism today?
SL: It's this discomfort with the term, it's got so many people all confused. All these feminists say, "well, I'm not a feminist, but I believe in rights for women" or equal protection and all the things that are essentially feminism. I write in the book about the history of first and second wave feminism, on issues of motherhood, and I feel that we still have a lot of reckoning to do. I think that part of the reason that we haven't dealt with them, with things like childcare and paid family leave and flexibility in the workplace, part of the reason that we haven't really been fighting for them is that we were so focused on getting out of this horrible pit of discrimination that there really wasn't any room for them. But it's become abundantly clear that we have to do it.
CA: You're going to a desert island, and you're allowed to take one food, one drink and one feminist. What do you pick?
SL: Chocolate, lemonade and, I'm not sure if this is cheating, but I'd have to say, if we're talking about a long stretch on that island, my feminist of choice would definitely be my husband.