Today is officially the last day to vote for Our Bodies Our Blog's 2010 Women's Health Heroes Awards. There are tons of amazing heroes on the nominees list, we thought we'd highlight a couple of our faves:
Marianne Bullock and Lisa Andrews, Co-founders, Prison Birth Project:
Marianne Bullock and Lisa Andrews founded the Prison Birth Project (PBP), which serves incarcerated mothers at the regional women's jail in Chicopee, Mass.
PBP visits inmates prenatally and postpartum. PBP provides childbirth education classes or individual instruction, as well as time-intensive labor support ("doula care").
PBP doulas ease transitions between jail and hospital, support single mothers and whole families, help mothers cope with labor, and help mothers to make informed decisions about medical care. They've even made it possible for some incarcerated moms to breastfeed successfully.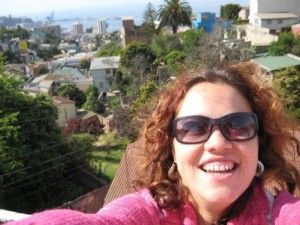 Eugenia Lopez Uribe, Mexican activist and coordinator of the MARIA Abortion Fund for Social Justice:
Eugenia helps women access safe, legal abortion and defends the right to abortion in Mexico. This is no small task. Abortion throughout Mexico has been restricted to cases or rape, life or health of the woman, or fetal malformations. Even when women "fit" within these restrictions, it's impossible to find safe abortion care because most states do not have protocols to provide it. Finally in 2007, Mexico City became the exception and decriminalized abortion up to 12 weeks.
Yet, abortion continues to be a matter of social justice in most Mexican states. Upper class women can pay private providers or travel to Mexico City or leave the country. However, poor women continue to risk their health and lives by seeking back-alley abortions. This is why the work Eugenia does is so important. The MARIA Abortion Fund for Social Justice helps these women.
There are tons of other nominees who we're loving, including the founder of GEMS Rachel Lloyd, one of our bestie blogs RH Reality Check, and our bowling buddies the National Network for Abortion Funds. So check them all out and vote today!