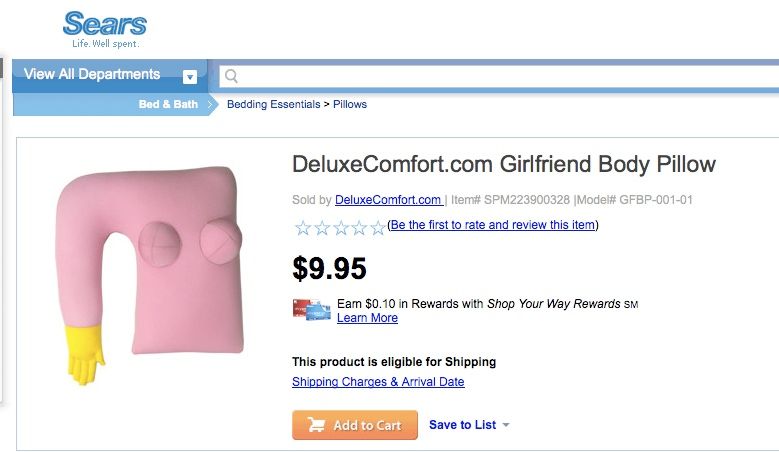 I mean…really?! I mean, here at Feministing we're no strangers to bizarre dismembered women's body pillows – but Sears?
But the best part is really the product description, though:
Do your wife's business trips make you unease at bed time? Perhaps the fact that you don't have her around to shares your dreams makes it harder for you to fall sleep. This comfortable pillow recreates the comfort of having your beloved partner. Thinking about the fact of sleeping alone produce a isolated feeling, especially if you are used to have a soft and comfortable arm or maybe you are enjoy a better sleep when you locate your neck in your girlfriend or wife's breast. This hug pillow has an extension that replicates the soft arm of your partner and also adds a breast-like sensation on the pillow, giving all the contour of your love one. Your days of uncomfortable nights are over. Whether your wife is away working or you broke up with your girlfriend, this hug pillow will maintain the comfort of your sleep. The Girlfriend Pillow imitates the contour of your loved one at your side while you sleep.
Ew.