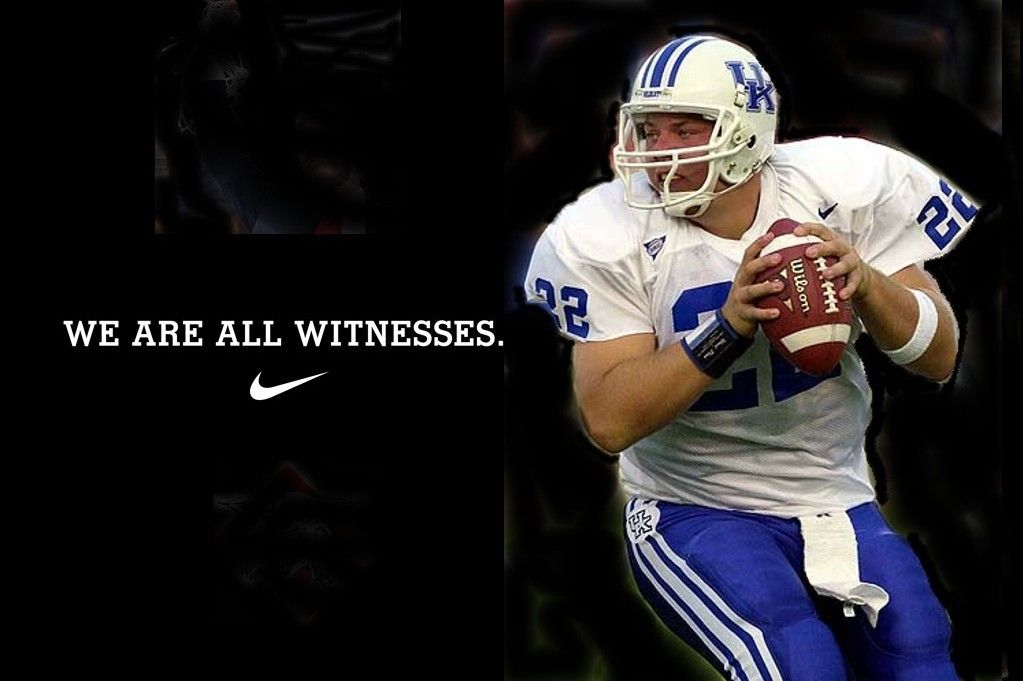 That is actually not Roethlisberger, but I thought this ad kind of said it all.
People were very quick to defend Ben Roethlisberger last year when he was accused of raping a woman in Lake Tahoe, but as Thomas noted over at the Yes, Means Yes blog, there seems to be a pattern emerging–there is another accusation of rape and then, another, and a whole lot of dirty police work. This situation is less than desirable with a rather potent mix of victim-blaming, celebrity and shoddy, misogynistic police work.
The NFL has even suspended him for 6 games to get his shit together, but Nike is still backing him?
On Wednesday, the NFL suspended him for six games and ordered him to "comprehensive behavioral counseling." The Pittsburgh Post-Gazette, which has a done an admirable job of bringing the tawdry details to a troubled Steeler Nation, has editorialized about the "sting of betrayal" that fans feel, so much so that he may even be traded imminently. Even a local sponsor, the maker of Big Ben's Beef Jerky, has dropped him, citing his recent behavior.
But Nike, the shoe-maker to the world, the biggest brand in the endorsement game, is standing by Roethlisberger — at least for the moment — just as they continue to back Tiger Woods after his serial infidelities.
For Nike, Roethlisberger has been used in commercials to sell the aptly named "Marauder" cleats. The company did not return my phone calls for comment, but in an e-mail earlier they said, "Ben continues to be part of the Nike roster of athletes."
Similar to what NYTimes blogger Timothy Egan discussing how on the one hand Nike has done a lot to highlight woman athletes and then on the other sends the message that, "It's O.K. for a buffoon of a man to disrespect women, so long as he continues to throw a football well." And as long as it sells product, because what is a few rape accusations in the face of a bottom line.