That's right, we're having two happy hour events in one month! (After all, it is Spring…) Next Wednesday, we'll be celebrating the exciting launch of CLICK: Moments When We Knew We Were Feminists edited by our very own Courtney E. Martin and good pal, J. Courtney Sullivan.
The anthology features essays from tons of awesome feminist voices (including Jessica and Miriam!), who "tackle the questions of what makes a feminist, what it means to be one, and how that identity shifts and grows over time–and they emerge with an honest picture of the role of feminism in the lives of young women today." We're super excited and proud of our Ray of Light (our nickname for Court) for making this book happen.
So come hang with us, check out the book, and tell us your own "click" moment. (And enjoy the outdoor garden and awesome beats at this joint we love oh-so-much!) RSVP to our Facebook event here.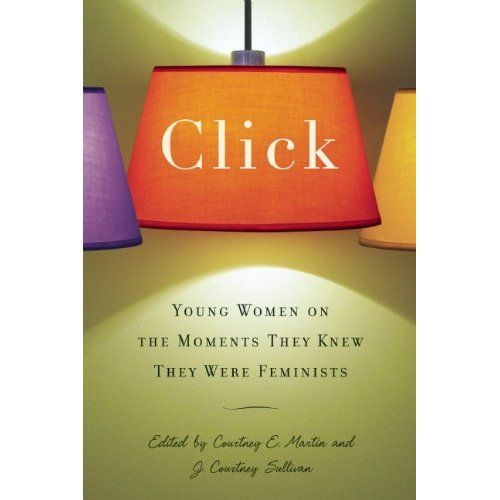 Feministing Presents: Click Book Party
Wednesday, April 28th – 6pm to 9pm
@ No Malice Palace
197 E. 3rd Street b/w Aves A and B
New York, NY

Happy Hour until 8 p.m. – $5 Beer and Wine – (Extremely Large) $6 Well Drinks