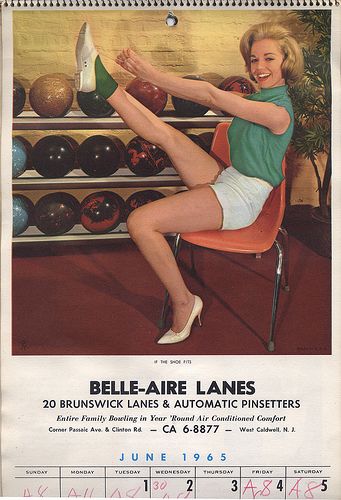 As you may have heard, Vanessa, Jess, Samhita, Lori, Chloe, and I are planning to go balls out for abortion funding. That's right, we're taking to the bowling lanes to live our values that all women should have access to abortion and, well, it's a chance for us to hang out and make fools of ourselves.
If you can spare a few dollars, please do so. We made the lofty goal of raising $3,000 by bowl time (Monday, April 26th) and we're largely striking out ($896 raised so far, thank you peeps!).
I promise to make merciless fun of everyone's bowling styles, and perhaps even remember to pen a revealing post about what went down. My prediction: Samhita is almost as bad as me (sorry Samhi). Chloe's little known history as a figure skater give her extra flare on the bowling lane. Jess talks shit to the other teams and looks good while doing it. Lori and Vanessa are secretly amazing bowlers. Tune it to find out if I am psychic, albeit a bad bowler.