On Monday night, as Constance Holden was biking home from her office at the American Associate for the Advancement of Science, she was killed during a collision with a humvee that was part of the security forces that overtook Washington DC during the two day nuclear security summit.
Such a tragic loss. It highlights both the ongoing issues of safety for bicyclists (a woman was recently killed while biking in NYC) and what folks in DC were calling a veritable "police state" that accompanied the summit.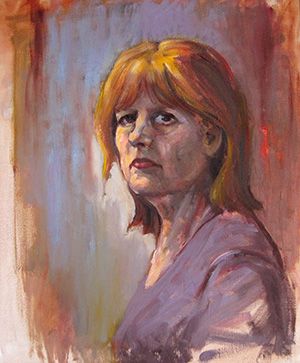 About Constance:
Holden, 68, a veteran journalist and painter affectionately known to friends and colleagues as "Tancy," apparently had just left the AAAS headquarters building on her bicycle around 6:00 p.m. Monday, 12 April when she was struck and killed by a truck providing support for the Nuclear Security Summit taking place in downtown Washington, D.C.
Holden had joined the staff of Science magazine in 1970. She was an award-winning reporter, highly regarded for her comprehensive coverage of the biological and genetic bases for human behavior. In addition to writing news features for four decades about social science, and particularly psychology, she had long edited the journal's weekly "Random Samples" page, a compendium of newsworthy scientific developments.
A photo of the "ghost bike" memorial is after the jump.