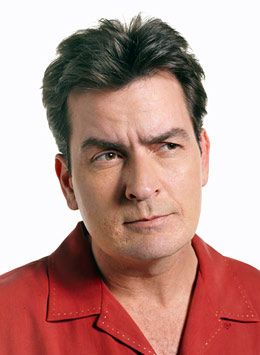 Apparently, getting arrested for abusing your spouse will do amazing things for an actor's career. From the New York Post:
Sheen's comedy series, "Two and a Half Men" is back in the No. 1 spot.

Monday night's episode, the first time the show has aired since Sheen was jailed for allegedly putting a knife to his wife's throat, drew 11.1 million viewers to watch a rerun of the hit CBS comedy. That was enough to make it the most-watched program of the evening, according to preliminary ratings.
Incredible. As Broadsheet recently pointed out, Sheen has a long history of violence against women yet continues to do incredibly well career-wise. In fact, with his $825k per episode salary – he may be the highest paid actor in television right now.
It appears that when it comes to television, violence against women still doesn't matter.