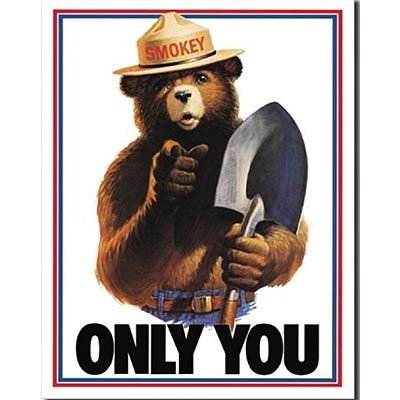 …can be drug traders!
We're a few days late on this but necessary to post nonetheless. Via the Wonk Room, we find that the U.S. Forest Service issued a Labor Day warning advising hikers to "beware of campers in national forests drinking Tecate beer, eating tortillas and playing Spanish music" because "they could be armed marijuana growers."
No joke.
The warning was later retracted and a public apology was made, but come on people – these kinds of gargantuan errors are just too fucked to let fly. In other words, the damage is done. More from the Wonk Room:
A high-ranking Forest Service official in Colorado also identified people speaking Spanish and eating Spam or Tuna as "warning signs of possible drug trafficking."
The warnings, which were issued as part of a slide show presentation for law enforcement officials and the general public, came after police arrested two people for allegedly growing 14,500 marijuana plants in a Colorado forest. However, little information about the case has been disclosed, including the names of the defendants. Polly Baca, co-chairwoman of the Colorado Latino Forum has accused the US Forest Service of racial profiling and says the warning is discriminatory and could put Hispanic campers in danger.
Not shit. Are we glad that the U.S. Forest Service retracted the warning? Sure. Does this take Smokey the Bear off my shit list? Hell no.