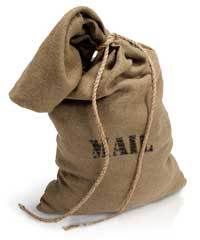 For some reason the last couple of days have brought us a lot of fun emails. Here are some snippets from my favorite – in which the emailer keeps insisting that they're a woman. (From experience, I'd say this insistence generally means it's a man writing – but either way, it's irrelevant. Being a woman doesn't make your wack-ass ideas any more credible.)
Honestly, what are you trying to accomplish with this website? I'm a woman, and have been trying to understand what this new wave of feminists are trying to achieve (for instance suffrage in the past). And I just don't see it. All it is women complaining about anything and everything. All you do is bitch and bitch and bitch. Reading this website makes me hate women.
I mean, hate myself! (I also kind of love the irony of someone writing us an email complaining about us complaining.)
Feminists of the past were trying to make change, and they did. You're just making the majority of the population hate you and not take you seriously. Also you should learn that, honey, stereotypes are based on fact. There are some things that guys do better than chicks and vice versa. Deal with it.
Yeah, honey! For example, us chicks are awesome at things like using belittling names for women to put them in their place. Also, sweeping generalizations.
I can only imagine how much you'd bitch about having to do construction work on a highway day after day. We are lucky enough to live in a society that if that's what you want to do, then you CAN do it. So from one woman to another, you really need to keep your mouth shut.
From one feminist to an asshole: No thanks.
Regardless of sex or gender or anything, NO ONE wants to be around a whiny bitch. Then again if that's what you want to be than go for it. You're doing a great job.
Thanks! Now can I have that promotion to raging cuntmonster you've been promising me?