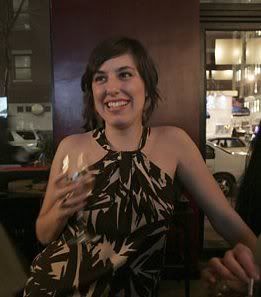 Today, our Jessica turns 30. We'll have a little something special for her (and you all) tomorrow, but for now – Happy Happy Birthday, Jessica!
What can we say about this incredibly inspiring, intelligent, and hilarious feminist that hasn't already been said? One thing is for sure, finishing three books before you reach the age of thirty is a damn big accomplishment. And we are all so, so proud of her.
Send her birthday wishes in comments. Happy birthday, sis. Love you!