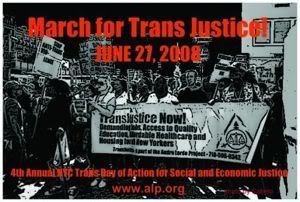 When: Friday, June 27, 2008 – 3:00pm
Where: Starting rally at City Hall Park, Manhattan, NY


Today is the Trans Day of Action for Social and Economic Justice, which is organized by the TransJustice working group of the amazing Audre Lorde Project. So if you're in the New York area, come out and march for trans justice.
Jack at Feministe has more.